Boomer Band Bios
This is where you'll find out all the things you "Never Wanted To Know", but were "Afraid To Ask" about the Boomer Band. Just kidding !
Really, there is some serious talent, and real history in these bio pages !
Just click on any tab to the left.
So, go ahead take a look. You'll be glad you did !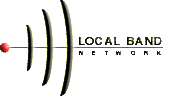 THIS IS A GREAT BAND SITE NETWORK