The Legendary Boomettes
Tina Hoyt & Linda LeClair
This is where all the Boomer Band inside stories are told. If you want the inside scoop on The Legendary Boomettes this is the place to be. Just click on your favorite Boomette to the left and you'll know all there is to know about them.
Well, almost!
We have to leave something to your imagination......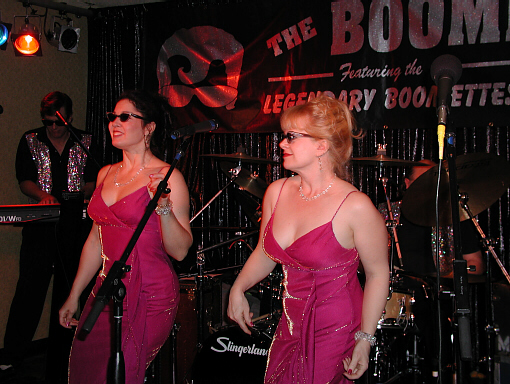 The Legendary Boomettes from left to right. Tina Hoyt and Linda LeClair.